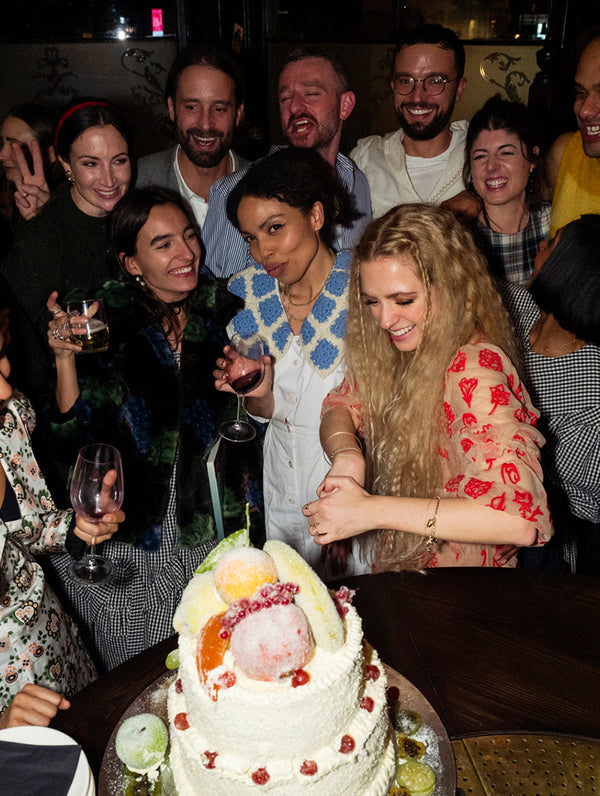 Shrimpsmas!
Images by @jamesdkelly & lilybw
On the first of December we celebrated Shrimpsmas at the beautiful @thegeorgepublichouse in central London with all our favourite people. We had a surprise Cher tribute act performing an array of holiday classics, including her very own Christmas (Baby Come Home).
Our guests danced the night away and left singing Christmas carols and feeling extra festive with our very own special edition Shrimps Advent Calendars!
We had X by @glenmorangie Hot Toddy's 🥃 and Christmas mince pies 🥧 🥧🥧 gave @thegeorgepublichouse a wonderfully warm aroma, and it wouldn't have been Shrimpsmas without a glass of @birdinhandwine sparkling wine and a @belvederevodka Dirty Martini 🍸to get our fabulous guests on the dance floor!
Our love of home-made craft was shown in our teams efforts creating all the decor led by our in-house Designer & Creative Consultant, Aina Carafí. We had silver bowls of sugared fruit, Shrimp covered Christmas trees adorned the tables, with off-cut fabric from Resort '22 as tablecloths and scattered vintage 'Good Luck' postcards. Our favourite being our handmade tinsel advent crowns hung from the bar inspired by Blue Peter in the 80's.
Here are some our in-studio behind the scene pictures:
We feasted on a  'Shrimpsmas' cake - baked by Claire Ptak of Violet. It featured pink marble tie-dye sponge, filled with coconut pudding, iced with coconut swiss meringue buttercream and adorned with glacé fruits. 
Our guest list was made up of our friends and family of the brand.
Including notable guests of the fashion, film and art world. Shop their looks here.
A very big thank you to DHPR, The George Pub, X by Glenmorangie, The Bird in Hand Wine, Belvedere Vodka and of course Cher (Paula) 
Have a happy Shrimpsmas!
Love Shrimps X