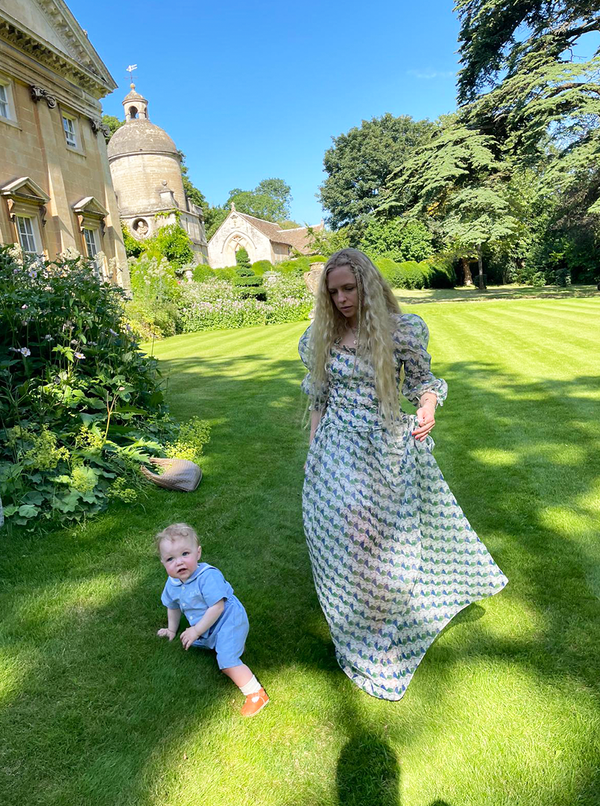 Summer Holidays In Somerset
I grew up between Somerset and London and am still discovering new, beautiful and inspiring places. Here's my guide for a summer holiday in Somerset. 
Somerset is a place very close to my heart so I was so excited to stay at the Newt hotel, which is in the heart of beautiful Somerset. I had been there before during the winter, so it was such a treat to see it during the summer season in full sunshine, I especially loved  the colour coordinated flower beds. We ate tomatoes on toast, which were freshly picked from the greenhouse and drank home-made cider which they serve everyday when the sun goes down, for me it is the little details like this that make it such a special place.
Nearby is the town of Bruton, it is tiny but nearly every shop or restaurant is somewhere where you want to eat, sit or shop.  One of my favourites is Osip, the decor, the food and the cocktail spritzers are all absolutely delicious
Image rights courtesy of Osip Restaurant 
What to read: 'Sorrow and Bliss'
I love saving book recommendations on instagram and @pandorasykes always posts great suggestions. On my holiday in Somerset I read 'Sorrow and Bliss' by Meg Mason and would highly recommend it.
 Image rights courtesy of Pandora Skyes
Favourite Pub: The Bunch Of Grapes
One of my all time favourite pubs in one of my favourite towns, Bradford on Avon. Great for a rainy summers day lunch or a cosy candlelit dinner.
 Image rights courtesy of The Bunch Of Grapes
Flower shopping:  Kitten Grayson Flowers
Kitten Grayson is a florist based between London and Somerset, she has a cutting garden near Bruton and the most wonderful floral eye.
Image rights courtesy of Kitten Grayson
Visit my favourite art gallery: Hauser and Wirth
It feels very special to visit an art gallery like Hauser and Wirth in the middle of the English countryside.  The combination of the beautiful setting and the works of art feels particularly inspirational.
Image rights courtesy of Hauser and Wirth Gallery
Interior shopping: 8 Holland Street
A beautiful interiors shop with a unique edit of furniture, ceramics, art and textiles founded by designer Tobias Vernon. They recently opened a third location in the idyllic Somerset town of Mells and stock work by some of my favourite creatives, such as ceramicists Claudia Rankin and Rachael Cocker
Image rights courtesy of  8 Holland Street
Everyone at Shrimps wishes you a happy summer! We'd love to hear about your favourite holiday spots and any recommendations, so please send them through to us on instagram @shrimps!