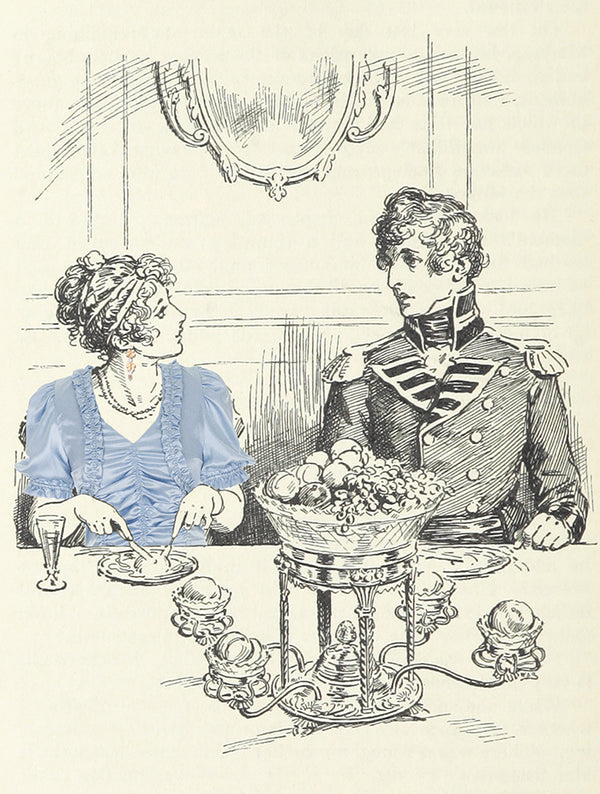 Jane Austen & Pre-Fall '20
Shrimps Pre-Fall '20 draws inspiration from the literary world of Jane Austen. Verdant 18th century gardens inspire 'Old English' illustrations printed on silk and organza, whilst the season's new styles reference vintage silhouettes with ruched details and voluminous sleeves. 
Discover the collection through this series of collages using original illustrations from early editions of Austen's iconic novels.
River Coat and Georgiana Bag
1897 edition of Mansfield Park by Jane Austen
Rosemary Dress and Dawson Bag
1895 edition of Pride and Prejudice by Jane Austen
Thelma Bag
1895 edition of Pride and Prejudice by Jane Austen
Clara Cardigan and Goodman Bag
1895 edition of Pride and Prejudice by Jane Austen
Sylvia Dress, Elton Dress and Lydia Bag
1897 edition of Mansfield Park by Jane Austen
Leonora Dress
1895 edition of Pride and Prejudice by Jane Austen