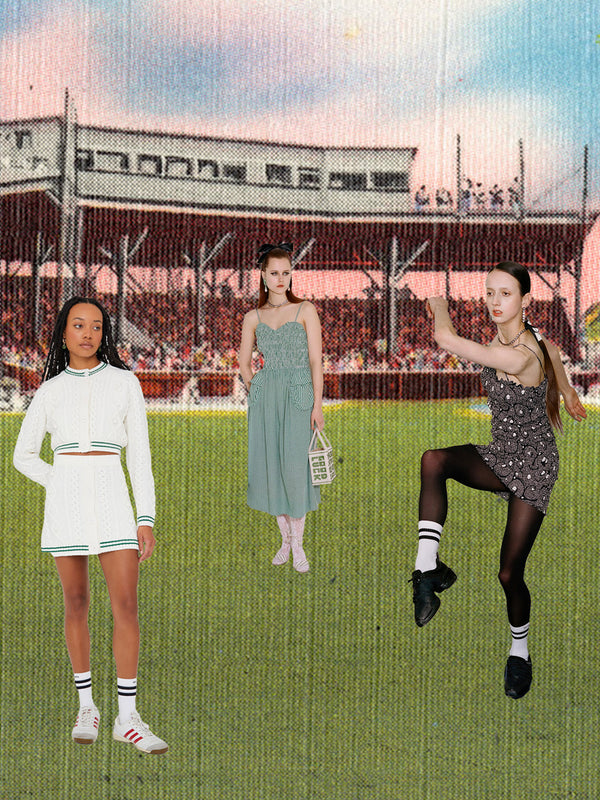 International Women's Day 2023
Being a company founded and run by women, female empowerment and equality is important to us.
Our sporting theme for SS23 feels appropriate for International Women's Day which is why we want to celebrate and shine the spotlight on some heroic women in sport.
Bonnie St. John
Having endured childhood trauma and becoming an amputee at age five, Bonnie St. John had a tough start in life.
At age 15, she began skiing with an amputee club. By working after school, she was able to be able to afford to ski on the weekends. Her passion grew and she decided to become a racer.
Whilst continually training and competing, she also had to work hard to gain sponsorship and in doing so raised awareness around the Paralympic movement. Finally in 1984 she won a place in the US Paralympic Ski Team.
Her ambition pushed passed the limitations of disability and race, becoming the first African-American woman to win medals in Winter Olympic competition.  
Kathrine Switzer
Kathrine Switzer made history in 1967 when she became the first woman to officially enter into the Boston Marathon.
Despite being attacked by the race manager during the event, she refused to give up. She finished the race, determined to disprove society's belief that women were physiologically incapable.
She has since dedicated her life to empowering women and creating positive social change globally.
Yusra Mardini
After four years of living in war-torn Syria, Yusra Mardini decided to flee her country in search of safety.
On her journey to Greece, the overcrowded dinghy began to sink. Yusra and her sister, who were trained in competitive swimming, decided to jump overboard along with two other passengers and pull the boat for the next 3 hours until they reached safety, saving the lives of all those on board.
After finding refuge in Germany, Yusra has since gone on to compete in the Refugee Olympic Team, becoming an inspiring voice and role model for all those forcibly displaced globally.