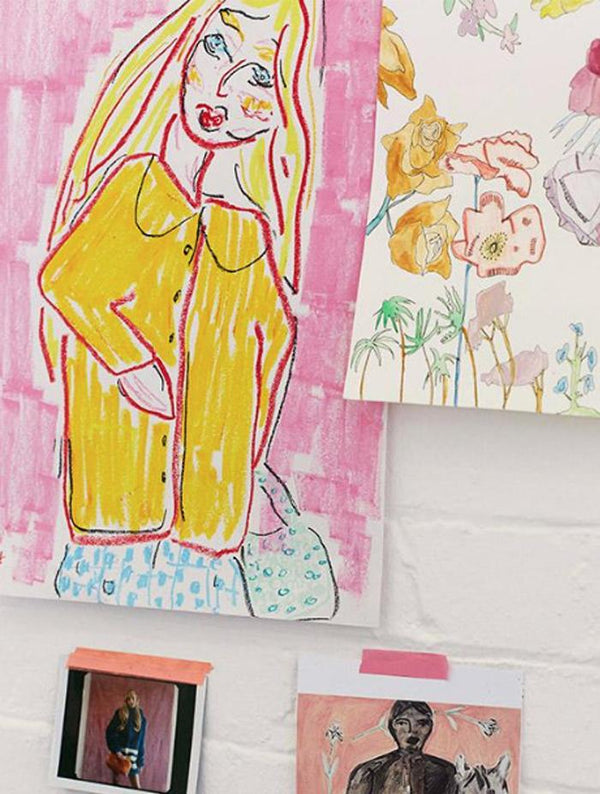 SHRIMPS LOVES LIBERTY LONDON
Filled with a variety of luxuries and hidden charms, the six level beautiful historic building is hidden a favourite of designer Hannah Weiland. 
Recently the Liberty Team visited the Shrimps studio, photographing and asking Hannah questions about what inspires her, the design process, how the design team source materials and a variety of insightful questions for anybody wanting to get to know Shrimps a little better. 
Hannah speaks about the first coat that she ever made that Laura Bailey was photographed wearing and how it all snowballed from there. 
During the run up to the show, Hannah mentions how hectic life gets, but how she loves working with her team, from the set designer to the stylist and seeing the entire collection come together. 
Hannah loves the development process of each collection, she enjoys visiting art galleries, researching through books, and often is inspired by her day-to-day life situations. The Shrimps SS18 collection, which is available online now, was inspired by a romantic trip to Venice where she got engaged.